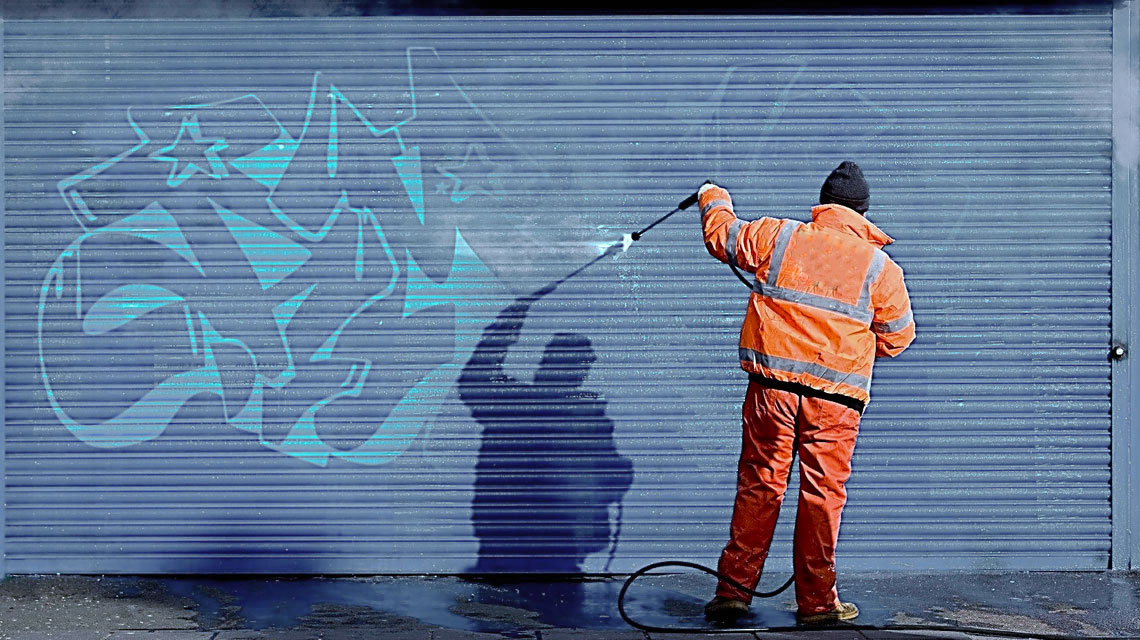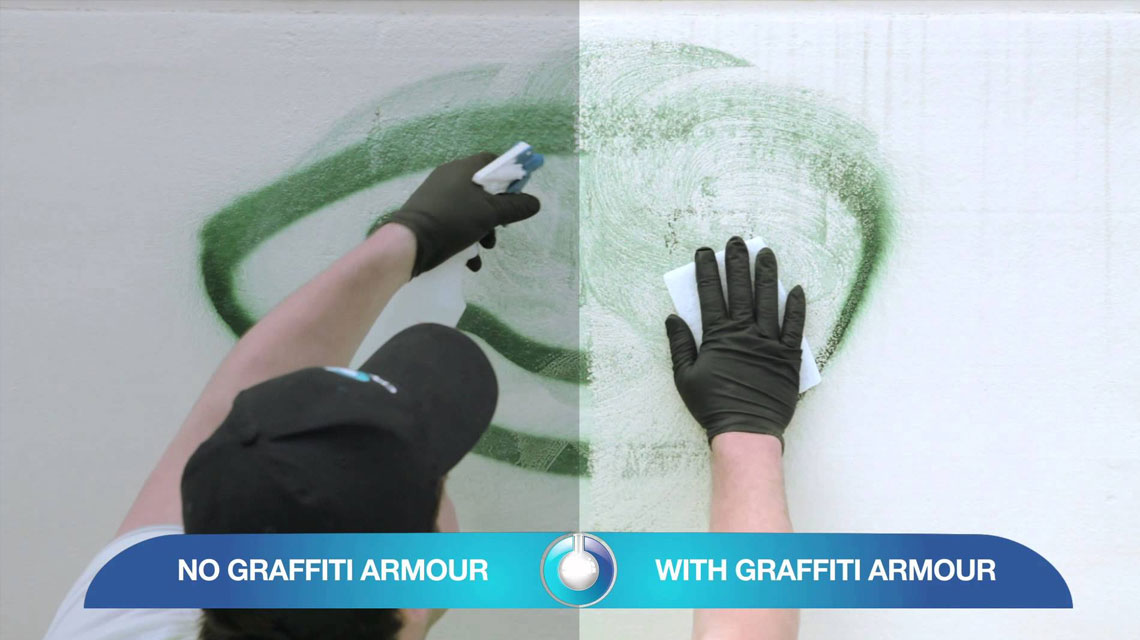 Do you need to protect your commercial property from vandalism?
Protecting your Commercial buildings from vandalism is important. B & M Decorators can help you from the start with our anti-graffiti coating service. Anti-graffiti paint is a powerful, cost effective way to prevent unforeseen and costly damage to your building. B & M Decorators has over 25 years of experience in anti-graffiti solutions for large commercial projects.
Using our expertise we will offer the best solutions available to meet your requirements. Depending on the substrate and severity of the graffiti, certain coatings will provide different benefits.
Some of the most important characteristics of anti-graffiti coatings are:
Hydrophobicity (water-repellance)
Environmentally friendly composition and processing
Resistance to UV aging and weathering
Good Cleaning Efficiency
Full consideration of the above characteristics is taken when understanding the requirements of the job. We want to know what matters to you most so we can deliver accordingly.